I haven't posted in a while and because you may not follow me on any other channels, I just wanted to let you know that I just released a new book called "Super Spreader."
Here's what the back cover of the book says about the story:
Thomas Finch, a rebellious doctor, finds himself the subject of a global manhunt, wanted for the murder of one of the most beloved figures in public health. When a miraculous healing technology is unveiled, set to forever fuse the relationship between science and faith, its founders make the doctor a deal he can't refuse: they will cure his daughter of a debilitating injury—if he'll turn himself in.

With a disturbing pattern of suicides beginning to appear, the doctor—already suspicious of a world-wide vaccination program pushed on an unsuspecting public in the wake of a recent pandemic—begins to believe another, more nefarious, plan is underway; his harrowing adventure to uncover and stop it frustrated by a heart condition he fears could kill him at any moment.

Best-selling author Forrest Maready takes a break from his non-fiction work for this stunning thriller that pits the lone doctor, hated by many for his unorthodox views, against the global powers that seek to control. Super Spreader is a wild ride from page one all the way to the thrilling end.
This is what the book looks like:
This book reads very fast. It is non-stop action from beginning to end and even if you don't read novels, I think you'll love this story!
You can get it in print or Kindle/digital versions on Amazon here:
https://a.co/d/0EHHD70
Or direct from my website here:
https://store.forrestmaready.com/products/super-spreader-a-thrilling-ride-from-beginning-to-end
If you'd like to read the first couple of chapters, you can do that right here: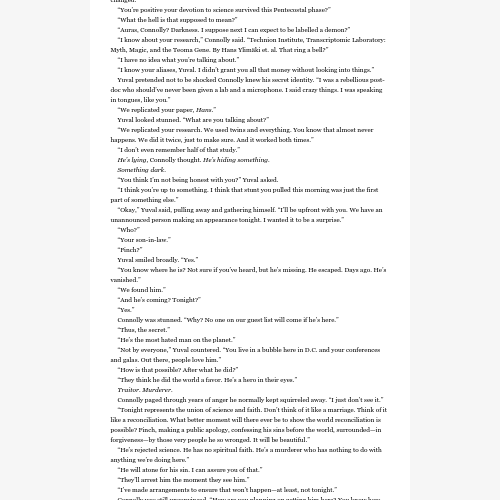 Many thanks and I hope you have a wonderful Christmas!